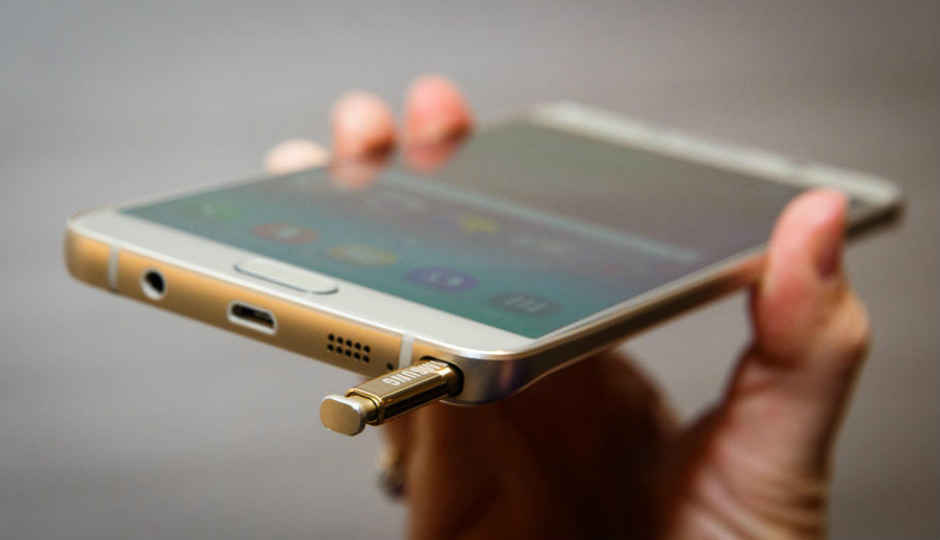 The upcoming Samsung Galaxy Note 6 smartphone may have a 5.8 inch curved QHD display, along with 6GB of RAM. According to a report by GSM Helpdesk, a source confirmed that Samsung is working on two variants for the device, with curved and non-curved displays, both of which will have the same size. Further,GSM Helpdesk's source suggested that the phone may have a 4,000 mAh battery as well.
Further, Samsung's prototypes for the device are apparently running on the Exynos 8 and Snapdragon 823 chipsets, which suggests that there'll be variation in the SoC as well. The device is also expected to have the same 12MP dual-pixel camera, as the Samsung Galaxy S7 Edge, but with a different and possibly improved camera software.
Earlier reports had suggested that Samsung may have pushed up the launch date for its Galaxy Note 6, to June this year. The company had done the same for the Note 5 last year, in order to get a headstart on Apple, which was about to launch its iPhone 6S and 6S Plus smartphones at the time.