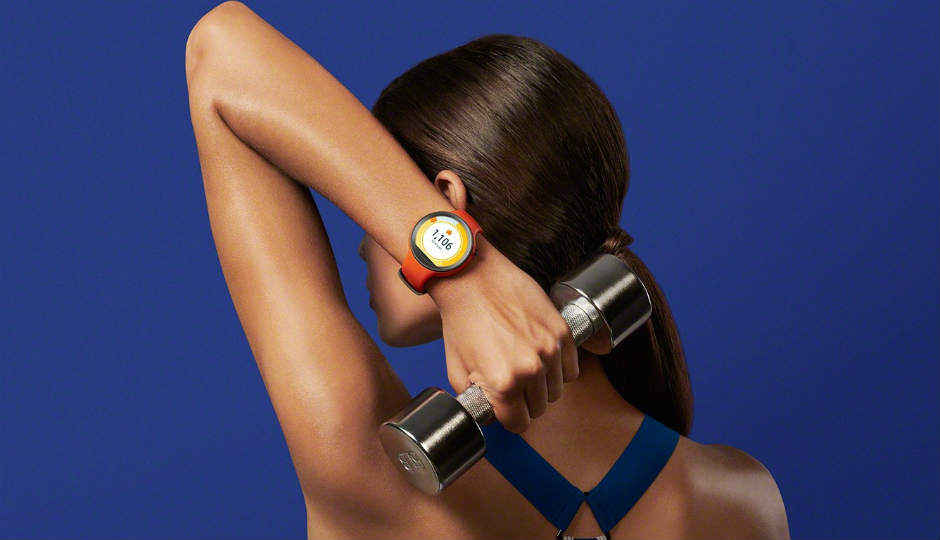 The Moto 360 Sport smartwatch will be launching in India tomorrow, April 27. Moto India has confirmed the same by teasing the announcement on Twitter.
The smartwatch houses an in-built GPS tracker that can track your pace and distance when running. It has an AnyLight hybrid display, which is optimised to work in low light as well as bright sunlight. The Moto 360 Sport runs on Android Wear and can sync with an iOS or Android device, giving users the ability to access all their notifications straight from their wrist. On connecting the smartwatch to a phone, users can get all their fitness data from the watch and view it from the comfort of their smartphone's screen, share it with friends, as well as share it on social media.
The smartwatch also updates its users with personalized cards and information on the weather, traffic, sports scores and more. It also houses an optical heart rate sensor to give its users a measure of their vitals. The Moto 360 Sport starts at $199 and goes up till $234 (Rs. 13,288 – Rs. 15,625) in the US.